Welcome to our Metal Detecting Club Home Page!
We routinely hold club meetings, seminars, and hunts for lost treasure, relics, coins, gold, silver, and jewelry!

If you have lost a precious metal item and need help finding it, please contact the club president at the email below.
Finds of the Month
Where?

Trinity Lutheran Church

2103 Route 6

Brewster, NY 10509

When?

Typically on the first Tuesday of each Month
Starting at 7:00 PM

No meetings held in July, August, December

Next Meeting?

Tuesday, January 9, 2018

The typical monthly agenda - (What to expect at a meeting)

Meetings begin with a patriotic pledge of allegiance, a review of the prior meeting's minutes, and the introduction of visitors and new members. Potential detecting sites are discussed, and folks share tips and success stories with one another. This club is fortunate that some of the more active members generously display their recent finds, providing inspiration that there are still plenty of arifacts out there just waiting to be found! There are raffles, refreshments, and a great opportunity to learn from those who have significant experience in the hobby. The Finds of the Month competition is a forum for members to showcase their items found since the previous club meeting. The gatherings are a great way to share opinions about new technology, advocate proper digging techniques, and kindle the inspiration to locate that next great find! Welcome to our club!

Click HERE for the 2016 Jimmy See Classic photo page.
Note - If you would like an item posted on the "Buy-Sell-Trade" page, please email the webmaster.
The 2016 holiday party was a great success!

Congratulations to Patty, Conrad, and all the raffle winners!

Many thanks to our sponsors and those who contributed!

Patty Osmer,

Ken Sterling,

Carol Mayers,

Ed Zehall,

Gary Storm

Getting ready to start one of our club hunts.

Some of the items found at our past club hunts shown below.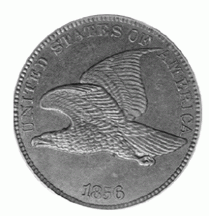 METAL DETECTING CODE OF ETHICS
1. Before metal detecting public sites, always check laws, ordinances, or regulations that may govern your search.
2. Never trespass. Always get permission when metal detecting private property.
3. Never leave open holes. Leave the search area exactly as it was before your metal detecting.
4. Report the discovery of any items of significant historical value to the local historian or museum.
5. If you discover live ammo or a lethal object, don't touch it. Mark the site and notify the police at once.
6. Be polite and informative to those who inquire about your hobby. You are the ambassador of a pastime we want to protect and we will be judged by how you act and respond.